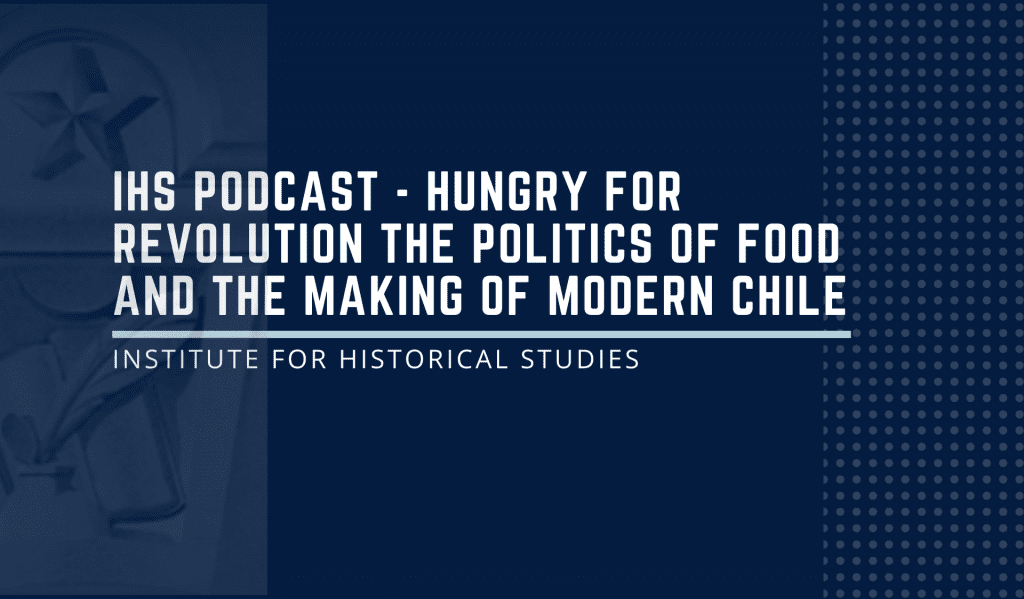 This podcast previews a roundtable to be held on 22 Sepember focused on a new book, Hungry for Revolution: The Politics of Food and the Making of Modern Chile, by Joshua Frens-String. Details of the roundtable can be seen below.
Hungry for Revolution (University of California Press, June 2021) tells the story of how struggles over food fueled the rise and fall of Chile's Popular Unity coalition and one of Latin America's most expansive social welfare states. Reconstructing ties among workers, consumers, scientists, and the state, Joshua Frens-String explores how Chileans across generations sought to center food security as a right of citizenship. In so doing, he deftly untangles the relationship between two of twentieth-century Chile's most significant political and economic processes: the fight of an emergent urban working class to gain reliable access to nutrient-rich foodstuffs and the state's efforts to modernize its underproducing agricultural countryside.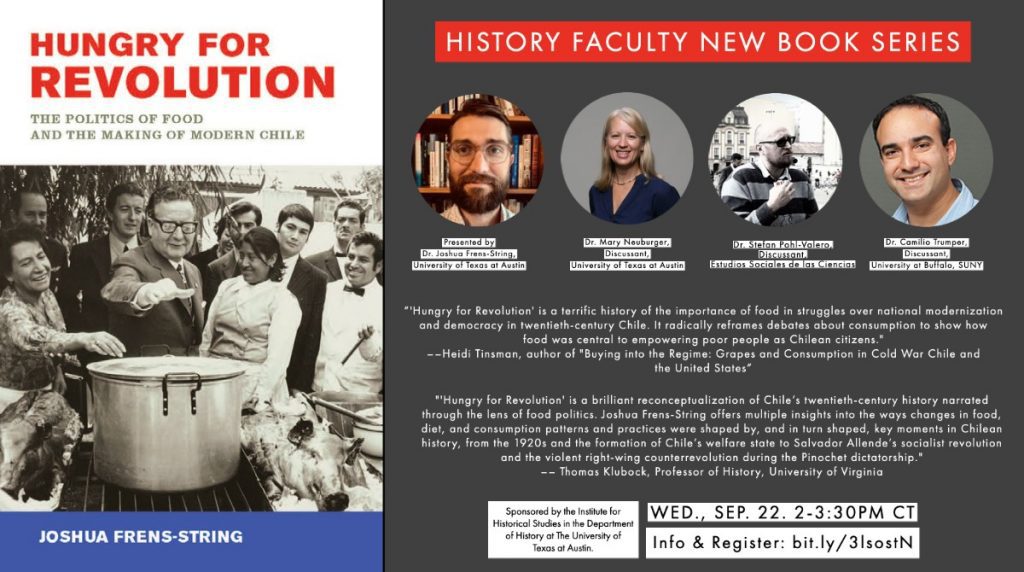 Hungry for Revolution (2021) is an ambitious book that, through the social history of food production, distribution and consumption and through a cultural history of the knowledge and science of nutrition, agriculture, and political economy of rural landholdings, offers a radical new chronology of the political history of 20th century Chile. Hungry for Revolution masterfully goes over the nitrate export boom in the fin-de-siècle mining towns of northern Chile and the creation of the new-deal welfare state of Alessandri and the Frente Popular in the 1930s and 1940s to offer a striking new genealogy of Allende's Socialist Revolution. This podcast seeks to identify what are the most important contributions of Professor Frens-String's book to Chile's and Latin America's historiographies.